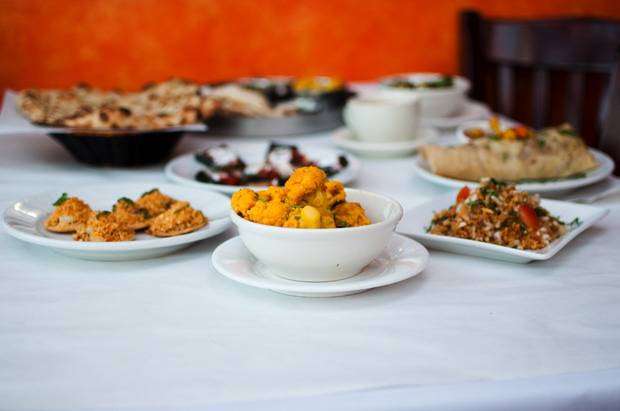 The Health Benefits Of Indian Food
The Health Benefits Of Indian Food
Indian Food has been portrayed in American television to be uneasy on the stomach, contain foreign ingredients and non-comparable to the American burger. Nothing could be further from the truth. But what movies do not show you are the traditional and amazing ingredients used to prepare the food that have a strong medicinal value known to fight the common cold, help relieve arthritis, and even prevent cancer.
What the traditional misconception doesn't tell you is that each restaurant prepares their dishes differently. Each establishment has their own system in preparing their specialties. Specifically food prepared in Flavor Of India is cooked home-style in small concentrated portions with ingredients like tumeric, cumin, chilies, cardamoms and coriander. These are just some ingredients that are not only amazing in taste but also are incredibly beneficial to your body. With an extensive and unique vegetarian menu, Flavor of India has been the place to enjoy dinner with an extensive selection that understands Vegetarian. With its colorful presentation, one can enjoy their food as it reaches to their table, the anticipation increases as the waiter approaches with a hot large sizzling tray containing dishes with a spectrum of color, each with its own unique flavor. Their signature dish Chicken Tikka Masala, that has celebrities from Hollywood to Bollywood come and enjoy, Flavor of India is recognizably different and unique. Its recognizable success is evident as Flavor of India was recently featured on Groupon.com and had successfully sold over 340 units of their famous cooking classes with its Master Chef Darshan. In these cooking classes groups of students cook the same recipes on the menu and enjoy them afterward.
With its innovative approach to stay in touch with social media, Flavor of India is innovating promotions, specials and incentives for newcomers to try their version of "Indian." Flavor of India has been sweeping Los Angeles by storm with its strong assimilation into the social media scene, it has become known as a hearty and wholesome place to wine and dine, enjoy your friends and family, reward your body, stimulate your taste buds and have a great time.
Flavor of India is not responsible for the misinterpretation and/or use of the contents written in the article. This article is intended for promotional purposes only and is not intended for medicinal use or purposes.