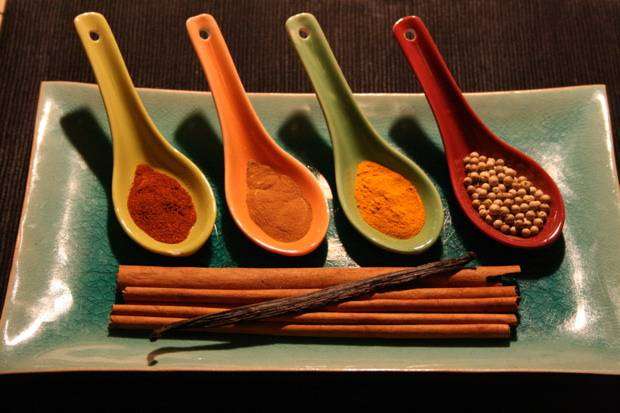 Benefits of Indian Spices
Medicinal Benefits of Indian Spices

One of many facts about spices are, they are often used as medicine, they make food taste amazing, and they are the essential ingredients in Indian Cuisine. The most conventional spices recognized in America is Salt and Pepper , but when you walk into Flavor of India in Los Angeles, you are provided dozens of tastes, aromas, and spices that provide traditional Indian stylings in combination with health benefits. Learning what is consisting of the food you eat is important as people have become more aware of what goes in their body.
Coriander is one of the most commonly used spice (seeds) or herb (leaves). It is also called Cilatro in US and in India it is commonly known as Dhania in Hindi. In the western world Coriander is also know as Chinese parsley or Mexican parsley. The spice and/or herb are commonly used in world-wide cuisines. The seeds make up a major portion of most of the Indian mixed masalas. The herb or leaves are commonly used in India for garnishing, for preparing snack items and in chutneys. The leaves are normally eaten raw as they lose their flavor on heating, drying or upon long refrigeration.
The combination of food that is traditional and trends back thousands of years and is a modern phenomenon to food patrons in Los Angeles, it goes to show that what you eat should benefit your body and provide the fuel it needs to thrive in taste and promote health.
Flavor of India
is not responsible for the misinterpretation and/or use of the contents written in the article. This article is intended for promotional purposes only and is not intended for medicinal use or purposes.