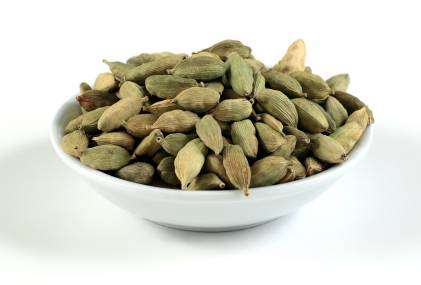 Indian Food in Los Angeles — Benefits of Spices
Indian Food in Los Angeles — Benefits of Spices
Cardamon (Queen of All Spices)
This versatile spice is included in a wide range of dishes, from Indian curries to desserts and teas. It is the seedpods of these plants that constitute the spice called cardamom. While the seedpods of the plants in the genus Elettaria are light green in color, those of the genus Amomum are dark brown. However, in both cases, the seedpods are spindle-shaped, with a thin outer shell that covers the inner black seeds. A cross section of these seeds will be triangular in shape. Let us take a look at some of the cardamom benefits, mainly, those related to health.
It's believed to counteract stomach acidity, stimulate appetite, ease nausea, cure bad breath, and relieve gas and bloating. Referred to as the "Queen of All Spices" it contains potent antioxidants and is often included in liver detox. Cardamom has also been used as both an aphrodisiac and to fight obesity.
Flavor of India's restaurant serve their famed dishes with traditional Indian spices and have an extended vegetarian menu, they have locations in the border of Beverly Hills and West Hollywood, CA. Their other location is in Burbank, CA located in downtown Burbank.
Flavor of India is not responsible for the misinterpretation and/or use of the contents written in the article. This article is intended for promotional purposes only and is not intended for medicinal use or purposes.